Let's face it, meal prepping can get BORING. Especially when you're on a tight budget, and a tight schedule. The most traditional and efficient way of meal prepping involves cooking large batches of the same food ahead of time to eat throughout the week. But let's be honest, who wants to eat the same thing day in and day out? To make matters worse, the cost of food is rising everyday and the vast majority of us are forced to use the cheapest ingredients in order to get the most bang for our buck, chicken and rice being the top contenders. But even the most dedicated of us all can only eat so much chicken and rice before gagging at the very thought of eating it again, right?
Wrong! I'm about to change the way you think about the traditional, boring, chicken and rice meal prep. But first let me explain why chicken and rice are the BEST ingredients to stick to with your meal prep routine.
They are the most affordable. Chicken is the one of the cheapest protein options you can currently get, and with rice only costing pennies per pound, you're sure to save some serious dough by sticking to these basic ingredients.

They preserve well. Unlike fish or red meats, chicken tends to stay fresh for longer after being cooked. This goes for rice too, and both of them freeze and defrost rather well if you can't eat all your meals before they expire.

They are endlessly versatile. Not only in which cuts of chicken you can get, and what types are rices are available, but also in how many ways you can cook them! Whether you're crock-potting, grilling, or throwing together a quick one-pot meal, the options are endless!
So, if I haven't convinced you yet how awesome chicken and rice can be, I'm about to. Instead of cooking a large batch of ONE recipe to eat over and over again, try this easy method instead: Crock pot or grill a few pounds of plain unseasoned chicken (or use just salt and pepper), and prepare 2-3 cups of white or brown rice ahead of time for the week, but ADD YOUR FLAVORS LATER. By having just the plain basics on hand, you can add whatever flavors and optional ingredients to them the day you're going to eat it, so you can literally have a totally different and fresh meal every day!
Here's 5 examples of ways you can spice up your prepped chicken and rice by adding different sauces, toppings, veggies, and spices for whatever you're in the mood for!
Add some basil pesto, Parmesan cheese, roasted asparagus and cherry tomatoes to your chopped chicken and cooked rice and enjoy this meal either hot or cold!
Add taco seasoning, beans, corn, and peppers for a tex-mex style meal. To really kick up the flavor add fresh toppings like cheese, avocado, cilantro and lime!
Add some chopped steamed broccoli and sharp cheddar cheese for a simple and flavor packed nutritious meal.
For an Asian twist, simply add your chopped chicken and cooked rice to a pan and add a scrambled egg, frozen peas and carrots, and soy sauce to flavor it up. Add fresh green onions on top for added flavor and texture.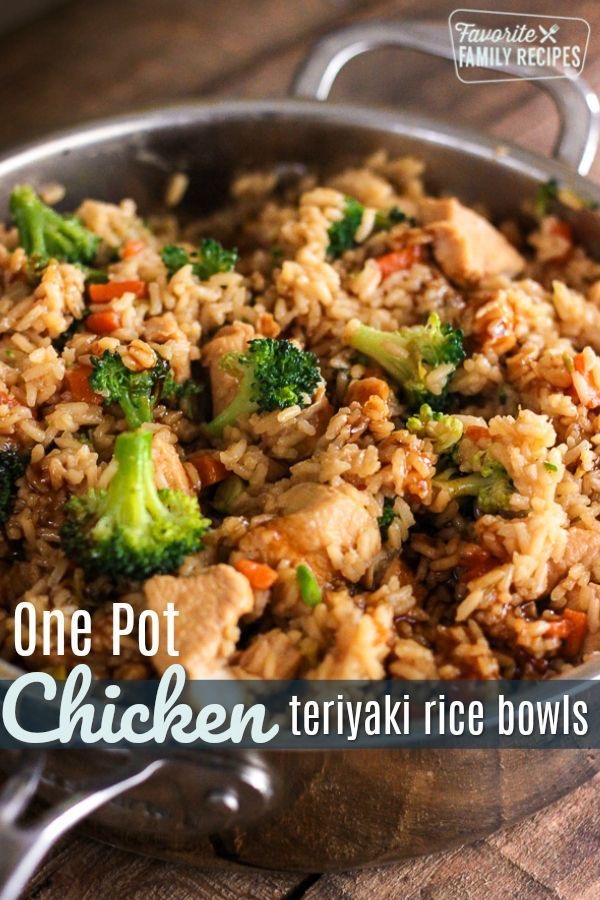 Throw in some steamed or stir fried veggies and teriyaki sauce for a classic chicken teriyaki bowl.
This list can go on forever and ever. There are endless flavor combinations and cooking methods to take your budget friendly chicken and rice meal prep to the next level. If you struggle with eating the same thing every day and need some variety in your life, give this method a try and see how it can change your meal time from drab to delicious!